Loneliness has been recognized as a significant public health problem. Older adults living in public senior housing communities experience a large degree of loneliness, which was associated with symptoms of depression, according to a new study from the Washington University in St. Louis – Brown School Public Health Programs.
The study examined the extent of loneliness in three public senior housing communities in the St. Louis area. Data were collected from 148 residents with survey questionnaires. The questionnaire also measured health/mental health, social engagement and social support.
Results showed that nearly 70 percent of the respondents were moderately or severely lonely and that loneliness was primarily associated with symptoms of depression.
"Many older adults living in senior housing communities also have greater health and mental health vulnerabilities, which increases the likelihood that an older adult will experience loneliness," said the lead author, Mr. Harry Owen Taylor, a doctoral student at the Brown School.
The study was co-authored by Ms. Yi Wang, also a doctoral student at the Brown School, and Dr. Nancy Morrow-Howell, the Bettie Bofinger Brown Distinguished Professor of Social Policy and the director of the Harvey A. Friedman Center for Aging. It was published online May 23 in the Journal of Gerontological Social Work.
Despite the high incidence of loneliness, the study found that senior housing communities may be better suited to combat loneliness than traditional residential homes.
"Senior housing communities are embedded in communities with peers who may have similar age and life experiences," Taylor said. "There are occasional activities and support from senior housing management to encourage the building of friendships, bonds and social support among senior housing residents."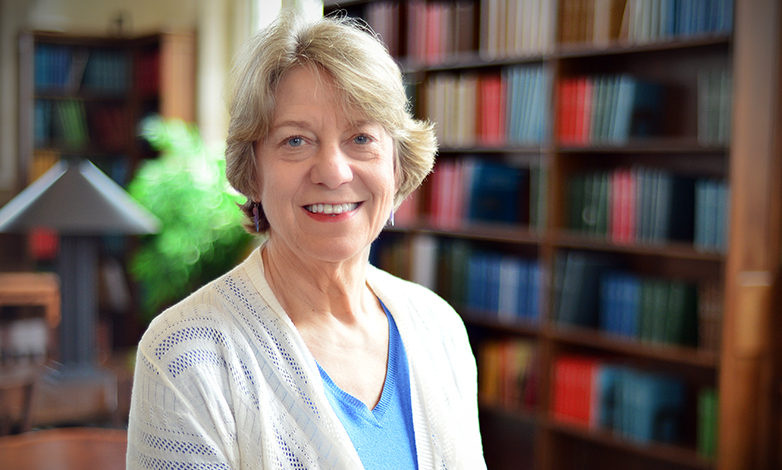 [Photo: Dr. Nancy Morrow-Howell]