Local health departments that collaborated with other organizations reported more use of evidence-based interventions to prevent and treat diabetes, according to new research from the Brown School at Washington University in St. Louis.
A survey of 376 local health departments showed a wide variation in what interventions they reported offering, with more than 80 percent using the Diabetes Prevention Program from the Centers for Disease Control and Prevention (CDC), while smaller percentages offered more recently evaluated and recommended interventions, such as school gardens.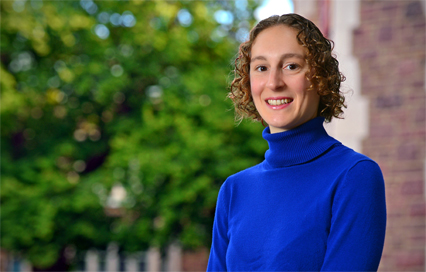 [Photo: Dr. Rachel G. Tabak]
Very few of the interventions, such as healthier food-assistance programs and breastfeeding promotion, were offered only directly by the health departments without the use of partners.
"The nearly 3,000 U.S. local public health agencies are the 'frontline' of public health, and are therefore well-positioned to implement effective interventions for diabetes," said the study's lead author, Dr. Rachel G. Tabak, associate professor at the Brown School. "Widespread adoption of evidence-based interventions is an encouraging development. "The results demonstrate that collaboration with other organizations in the community appears to be critical to implementing effective practices."
The study was published online Sept. 5 in BMJ Open Diabetes Research & Care.