Poverty is a significant barrier to optimal breastfeeding among mothers in poor urban communities in Haiti, according to research from the Brown School at Washington University in St. Louis.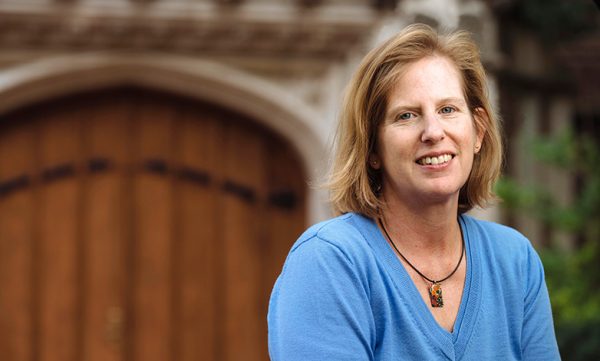 [Photo: Dr. Carolyn Lesorogol]
The study of mothers in the Petite Anse area of Cap Haitien, Haiti, showed the relationships among urban context, poverty and breastfeeding. Many women were reluctant to breastfeed exclusively because they needed to work or because they worried that the lack of food in their households made their breast milk insufficient.
The research suggests that policies and programs addressing these constraints may increase the number of mothers who breastfeed exclusively, with positive implications for maternal and child health.
"The upshot is that women and infants need more and better supports to enable them to practice optimal breastfeeding behaviors," said Dr. Carolyn Lesorogol, professor and associate dean for global strategy and programs at the Brown School.
Dr. Lesorogol was the lead author of the paper, published Oct. 4 in Maternal & Child Nutrition.