The World Health Summit encourages young entrepreneurs to apply for the Startup Track 2018. This event highlights outstanding ideas and innovative business concepts that have the potential to revolutionize healthcare and improve Global Health.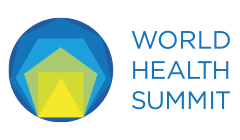 Chosen from all applications, representatives from 25 Startups will be invited to attend the World Health Summit 2018 in Berlin (October 14-16). Ten finalists will subsequently pitch their concepts to the jury and international experts from science, politics, the private sector, and civil society on October 15.
Deadline for application: June 30
Pitch: Monday, October 15, 12:45-1:45 pm at the World Health Summit
Award ceremony: Monday, October 15, 7:00 pm at the World Health Summit
The 10th World Health Summit will be held from October 14-16 at Kosmos (Karl-Marx-Allee 131a) in Berlin. It is the premiere international platform for exploring strategic developments and decisions in the area of healthcare and is held under the traditional high patronage of German Chancellor Angela Merkel, French President Emmanuel Macron, and European Commission President Jean-Claude Juncker.
Information on speakers and topics included in the World Health Summit 2018.