How do you extract meaningful data from clinical provider's notes on electronic health records (EHRs)? Or, how can EHR data be used to help advance clinical and public health research?
The department of biostatistics has launched a Health Informatics Division at the Yale School of Public Health along with a new MS track in health informatics to meet growing student demand on these and other issues surrounding big data acquisition and its management.
The new division will increase innovative research and education in health informatics and collaboration with large data initiatives and multicenter data coordination centers. In addition to the new Master of Science track, the division will build on and expand existing areas of informatics focus at Yale. The division is expected to matriculate its first students this fall.
The National Institutes of Health have identified the scarcity of individuals trained in informatics as an urgent national problem and as a pressing need for biomedical research in the 21st century.
Dr. Cynthia Brandt, professor of emergency medicine and biostatistics, will serve as the director of the division. An expert in the field, Dr. Brandt is the director of Yale Center for Medical Informatics and PI of Yale's National Library of Medicine's T15 grant in Biomedical Informatics and Data Science Research for postdoctoral fellows and pre-doctoral students as well as the co-director of the VA Medical Informatics Fellowship.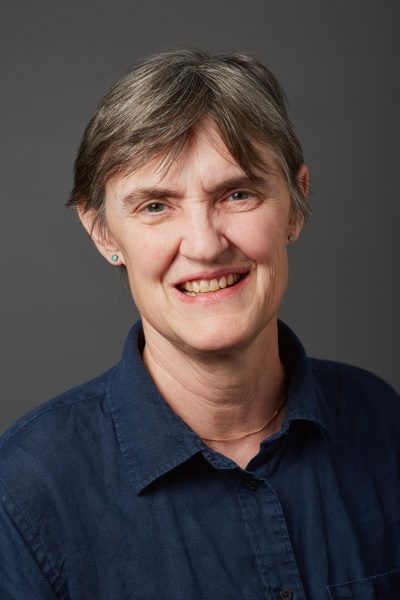 (Photo: Dr. Cynthia Brandt)
"This division will prepare much needed specialists to work with clinical and public health groups to deal with their growing and unique data challenges" she said. "The need is great, and I am thrilled that the Yale School of Public Health is taking the lead in this crucial field."
Dr. Hongyu Zhao, chair of the department of biostatistics and the Ira V. Hiscock Professor of Biostatistics, welcomed both the new division and the Health Informatics track under Dr. Brandt's leadership.  "We expect tremendous interest in this discipline and excellent synergy with the health science schools and the Yale New Haven Health System," he said.
Health informatics comprises applied research and the practice of informatics across clinical and public health domains. Informatics researchers develop, introduce and evaluate new biomedically motivated methods in areas as diverse as data mining, natural language or text processing, cognitive science, human-computer interaction, decision support, databases and algorithms for analyzing large amounts of data generated in public health, clinical research and genomics/proteomics.
The intellectual focus of the new division is interdisciplinary, drawing on and contributing to other component fields, including statistics, computer science, decision science, implementation science, information science, management science, cognitive science and organizational theory. Faculty will represent disciplines that span the quantitative, clinical, biomedical and public health domains.